WHO PRESENTS THE PAST IN STYLE?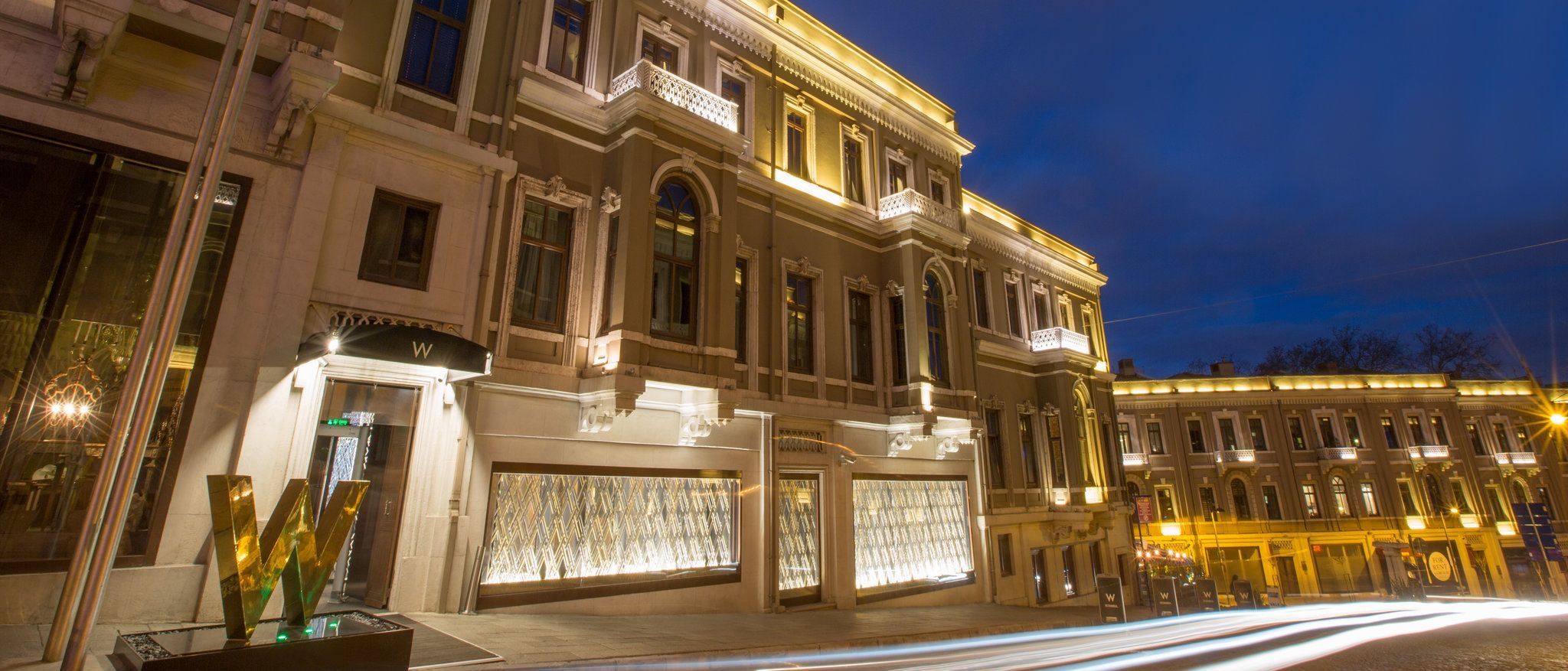 Akaretler Row Houses were built in 1875 by Sarkis Balyan by the order of Sultan Abdulaziz as an annex to the Dolmabahce Palace for the accomodation of the palace staff. The Balyan family was a dynasty of famous Ottoman imperial architects and the most important and largest construction built by the members of the family was the palace. The word Akaretler means 'to rent' and this community has always been a place where people have lived.
Bilgili Holding and Akaretler Turizm Yatirimlari A.S. took over the lease in December 2005 with a goal to transform the area into a luxurious, contemporary area with shops, stylish residences, restaurants and cafes, art galleries, and the W Istanbul in the center. The Bilgili Holding project team completed an indepth pre-study of the historical background of the property in order to reflect its soul correctly. The entire project was completed in two years and the W Hotel and Akaretler opend on April 1, 2008.
Akaretler sits in the heart of Besiktas and this neighborhood next to the hotel is always bustling with activity. There are tons of local cafes and restaurants where you can find amazing food and welcoming staff. Check out the local fish market, fruit and vegetable stands, traditional Turkish tea cafes and tons of shops to explore. You can also take a quick cab ride up to Nisantasi which is the "Soho" of Istanbul. With incredible shopping and restaurants, you will get a real taste of how the Turks live in true style!
ART & DESIGN - Galerist , Rampa , Derin Design , Autoban, Art On
CAFES AND RESTAURANTS - The House Café, Cafe Nero (Italian Coffee Shop), Kalamata (Greek), Kahve Dunyasi (Turkish Coffee Shop), Famous coffee-shop Starbucks , Winston Brasserie (International Cuisine), Limoncello, Sütiş,
HAIR SALON - Yildirim Ozdemir
SHOPPING - Can Hi-fi (Musical Instruments), 1930 Antiki (Turkish and European Antiques), Tailord