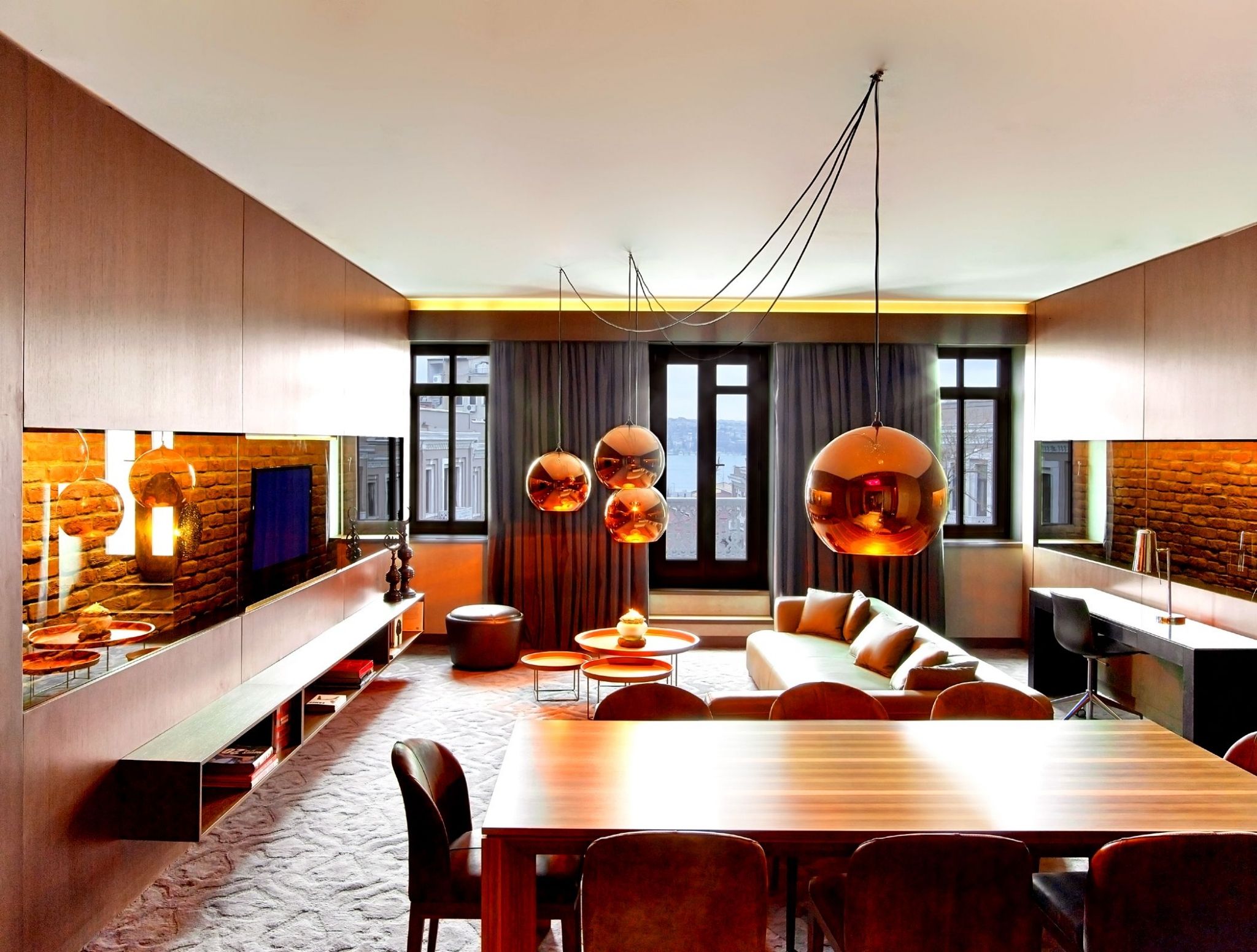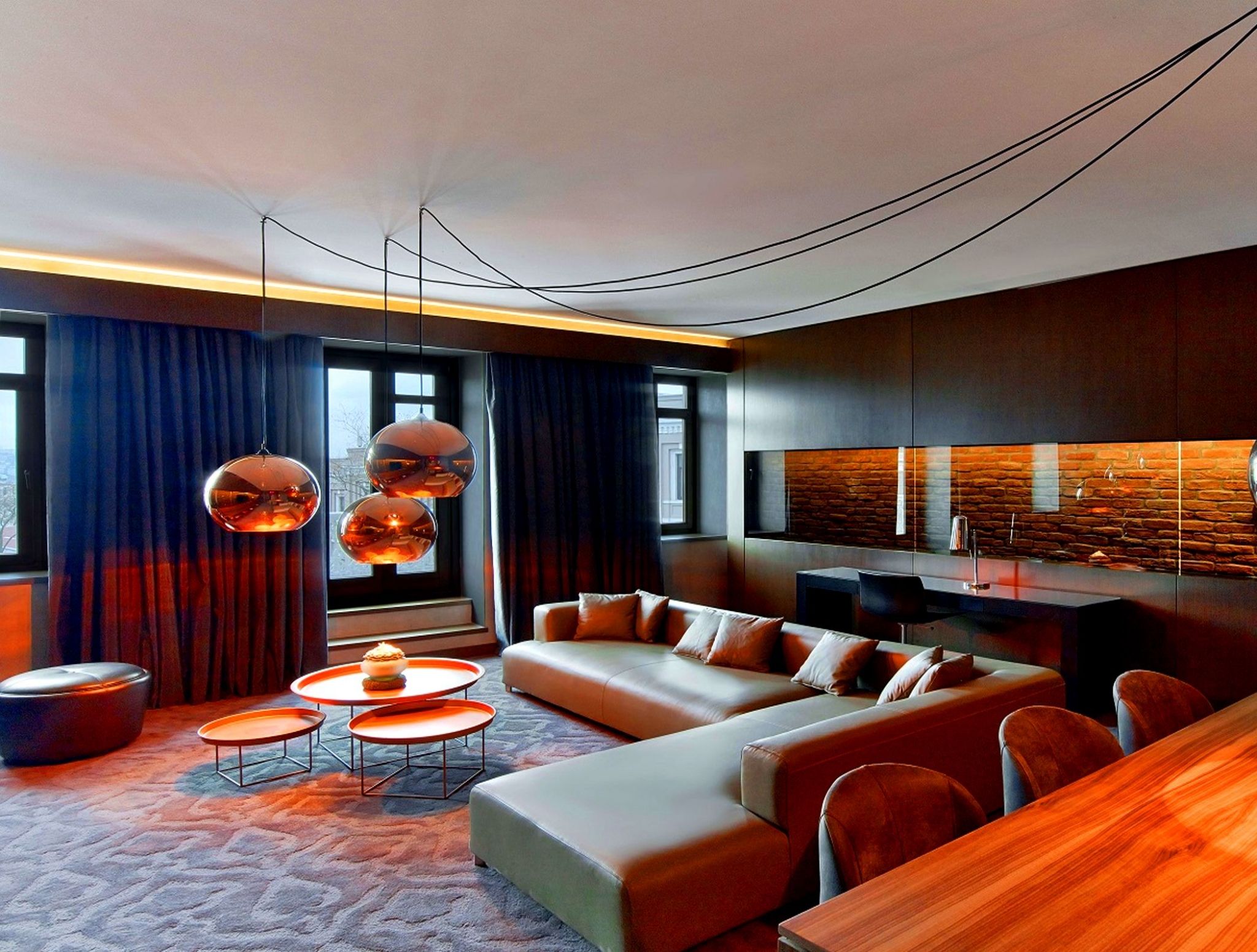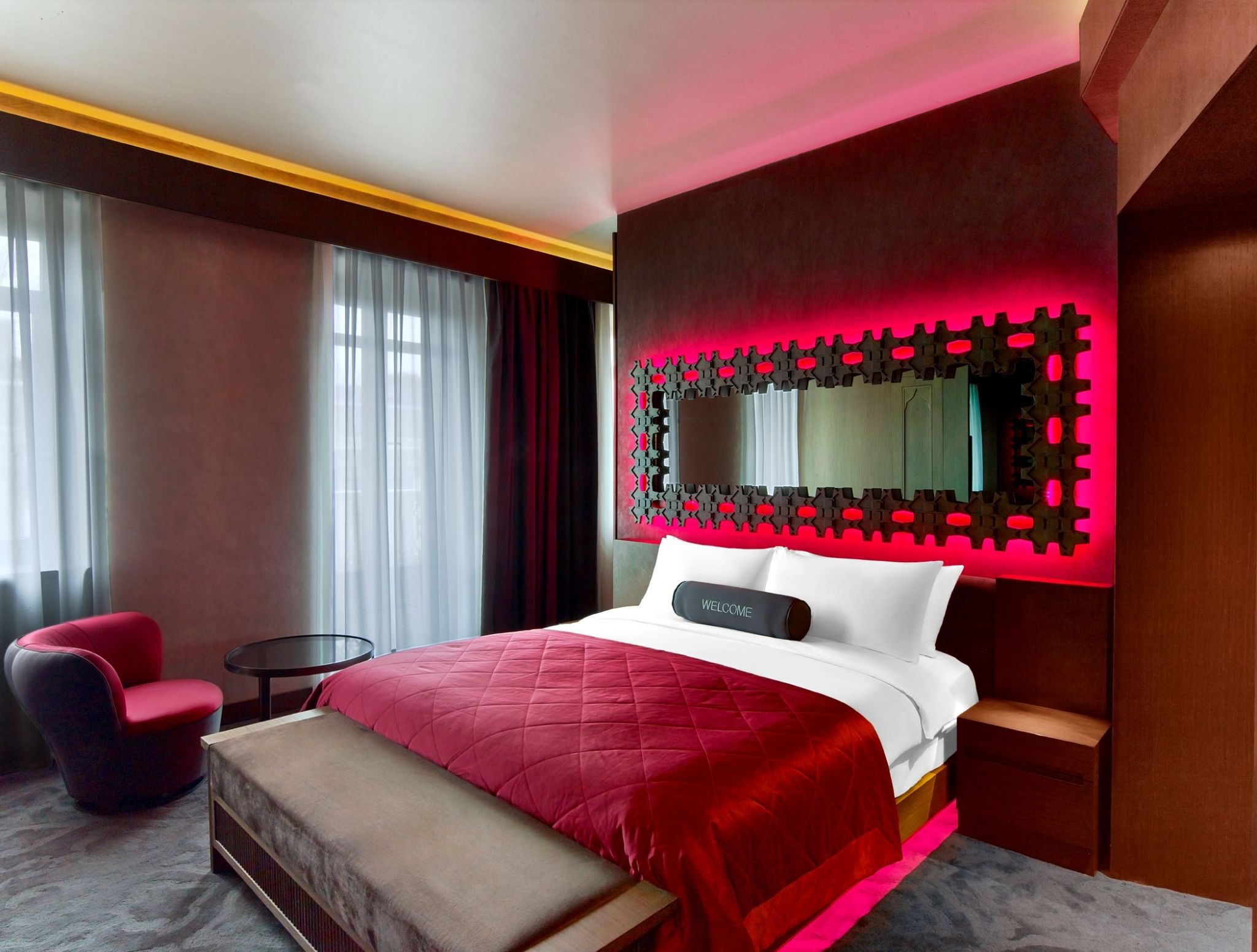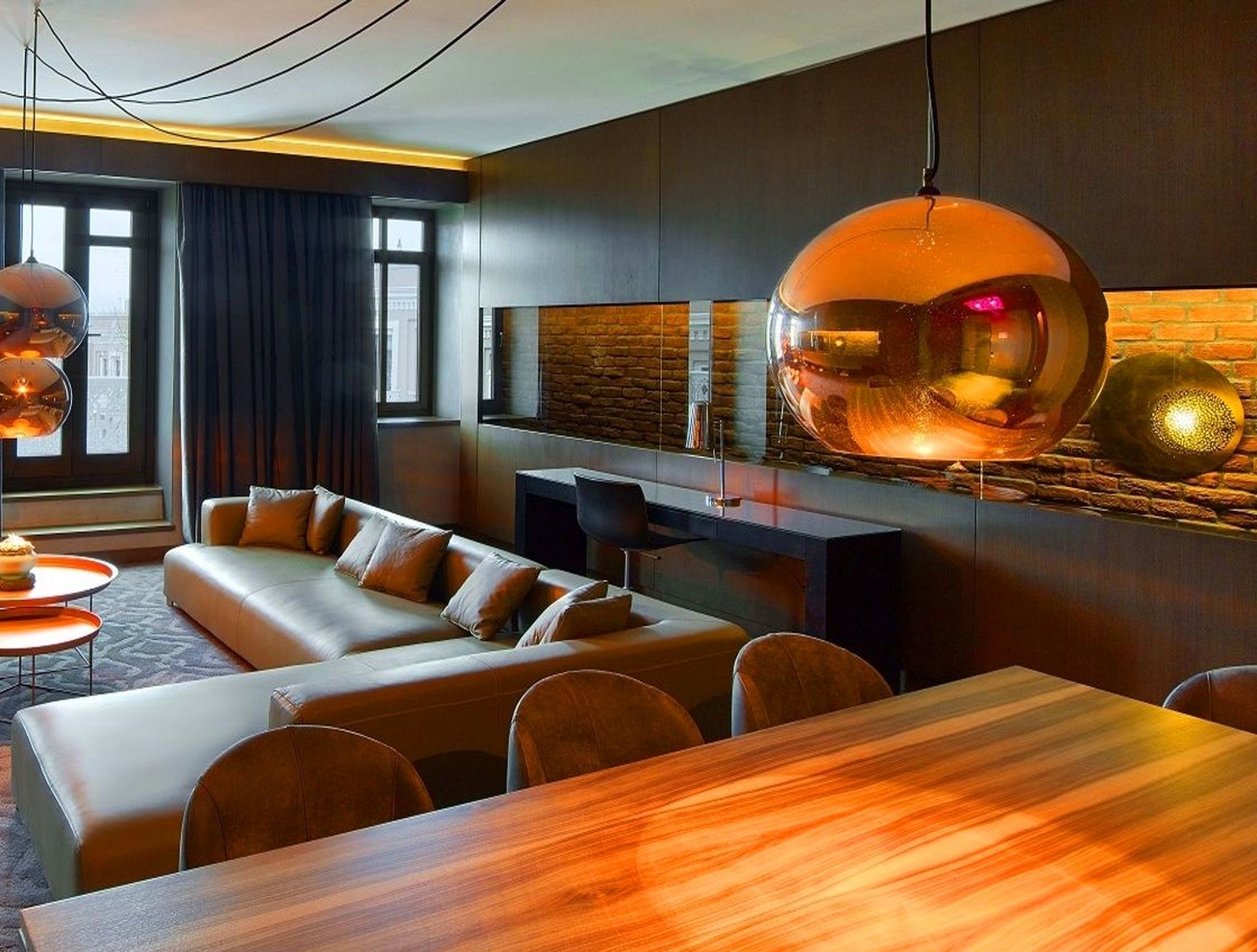 Stretch into the spacious and stylish Cool Corner Suite.
Settle in your one-bedroom retreat with separate living room. Sit back and have a sip from your balcony with an unforgettable Bosphorus view.
Do you need more space?
Don't worry—we can create an exclusive area of 158.5 m2 just for you by combining the Cool Corner Suite (74 m2), the Studio Suite (46 m2) and one Mega Room (38.5 m2). All of these rooms feature Bosphorus-view balconies, creating a modern, sophisticated space that's all yours.
The Cool Corner Suite is the deliciously lush and spacious loft you've always dreamed of, featuring an expansive, open lounge bathed in natural sunshine from the skylight. A stylish blend of modern and Turkish design runs harmoniously throughout, from the decorative elements to the lighting settings. In the separate sitting area, kick back with our state-of-the-art entertainment system, featuring a wall-mounted LG Electronics LCD flat screen TV with a premium surround sound system for your favorite tunes. Get connected from the oversized leather desk, making use of our wireless High Speed Internet Access, dataport and dual-line phones with conference call capabilities, speaker/caller ID and voicemail. A printer/scanner/fax machine is also available upon request. And when you're ready for the ultimate slumber, snuggle into the signature W bed, complete with 350-thread-count linens, pillowtop mattress, goose-down comforter and down-filled pillows, as the Bose Wave radio gently soothes.
Your stylish marble bathroom is designed in the classic Ottoman style, with separate shower and toilet.
Two Private Terraces with Chairs
Bosphorus View
Rainforest Shower
Signature W Beds
Wall-Mounted LCD TV