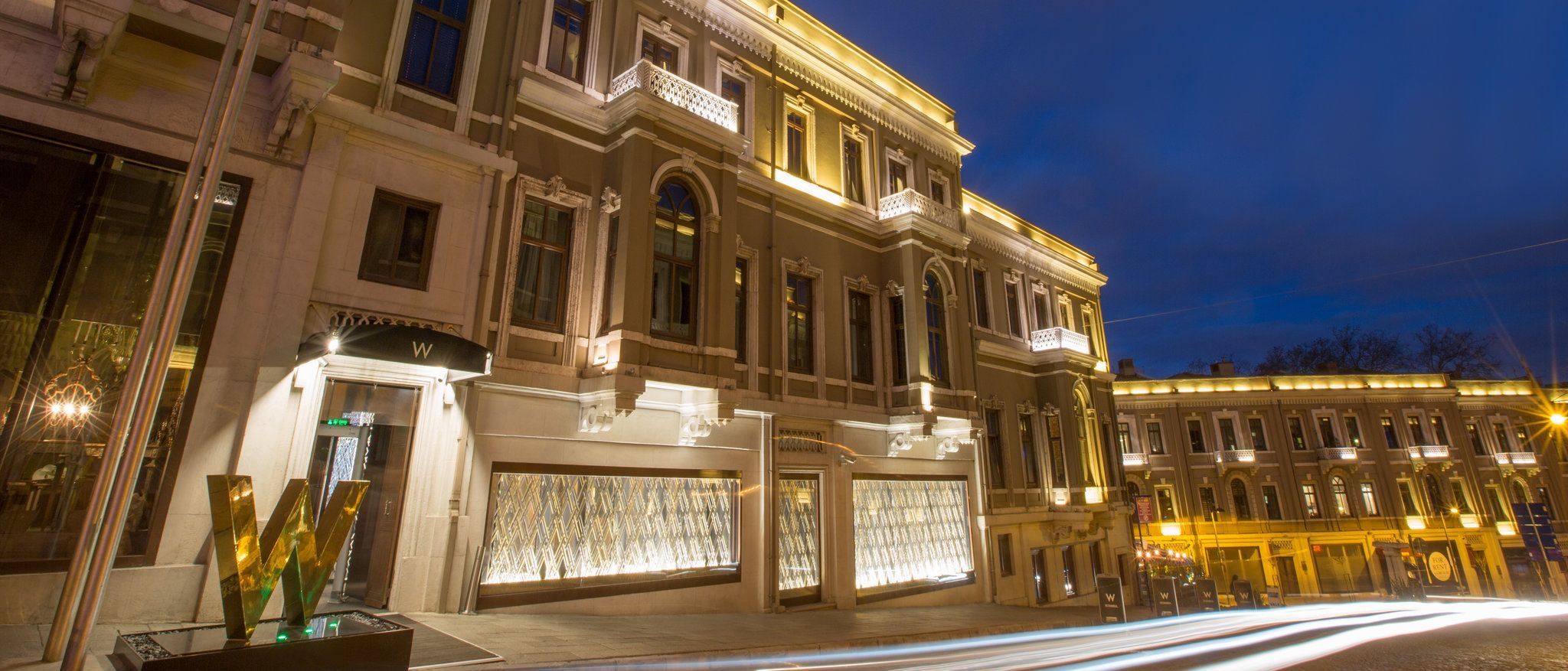 Where can you find the first W on the Eurasia continental divide? Why, at the W Istanbul, of course, the coolest address in the city's haute-est neighborhood, the Akaretler Row.

Relax in our soothing, trend-spotting but Zen-inspiring W Lounge, or host the year's most memorable soiree at our private event space set against stunning views of the spectacular Bosphorus and magnificent city skyline. The Akaretler Row houses may be bursting with the best restaurants and nightlife in Istanbul, but you don't have to step out to enjoy an intimate cocktail and snacks at our unique W Lounge.

When you're ready, retreat to your spacious room, fully stocked with every comfort, including a state-of-the-art entertainment system and a Munchie Box full of delightful surprises. For taking care of business, your room is completely wired so you're always connected with the world. And if you need anything else, our Whatever/Whenever® team is on duty 24/7/365.

Whether you're here for business or pleasure, we'll help you enjoy the best of both worlds. With a prime east-meets-west, ancient-empire-meets-modern-metropolis location, we're convenient to the best of everything in the city, from mystical mosques and minarets to exotic bazaars and hookah bars, not forgetting the amazing Bosphorus Bridge, literally connecting continents and cultures in one panoramic span over the romantic Bosphorus. What are you waiting for?